Questions & Answers
1. How can I place an order?
We accept all major credit cards, money orders, cashier checks & limited purchase orders (school and government agencies only).
| | |
| --- | --- |
| Order Online | www.HeavenlySnowCones.com |
| Order By Phone | (888) 455-6834 (Open Monday - Friday, 8am - 5pm) |
2. How soon do you ship?
Orders usually ship the same day or the next business day.
3. Do you ship overseas?
No. We ship throughout the U.S. and Canada. Due to custom charges, Canada residents must call their orders in.
4. Do you offer free shipping?
Yes. Free shipping is offered on some of our specials and available to the lower 48 states. Free shipping is also available on some bulk orders. Contact us for details.
5. When will I receive my order?
We ship via UPS. See the map below to determine ground shipping time. You have the option of selecting faster shipping time such as 3 day select and next day air. Sundays and Holidays should be added to the number of transit days listed below.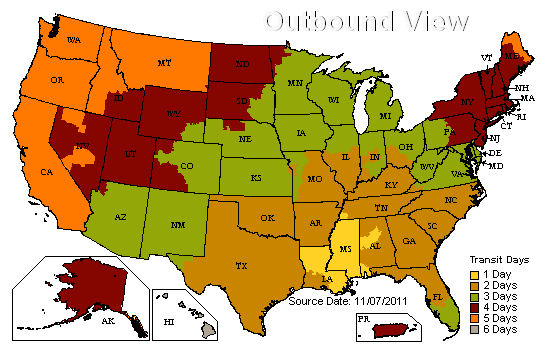 6. How many snow cones will 1 pint, 1 quart and 1 gallon of snow cone syrup make?
This Table Is Based On 1½ Ounce Of Syrup Per 6 Ounce Cup Of Ice

Size Of Syrup Bottles

Number Of Snow Cones

4 ounces

3

1 pint

10

1 quart

20

1 gallon

80
7. What is the shelf life of the syrups and concentrate?
Our syrups have a 6 month shelf life. Our flavor concentrate has a 2 year shelf life.
8. How can I make snow cone syrup using concentrate?
1. Shake the concentrate well before using.
2. Measure and pour the concentrate into the mixing container.
3. Use 1 oz. of concentrate to make 1 quart or 4 oz. to make 1 gallon.
4. Fill the container with simple syrup.
5. Cap the container and shake well.
Also follow these easy instructions from Ralphs Snoballs:
9. How can I make simple syrup and preserve it?
How To Use Snow Cone Syrup Preservatives

Water

Sugar

Citric Acid

Sodium Benzoate

Makes

2 Quarts

5 Pounds

¼ Ounce

1 Ounce

1 Gallon

3 Gallons

25 Pounds

1¼ Ounce

5 Ounces

5 Gallons

6 Gallons

50 Pounds

2½ Ounces

10 Ounces

10 Gallons
Add ¼ ounce of citric acid per gallon of syrup in the mixing container and stir well.
Add 1¼ ounce of sodium benzoate per gallon of syrup in the mixing container and stir well.
Important! Stir in the citric acid and the sodium benzoate separately to avoid crystallization.
10. What is the nutritional value of your syrups?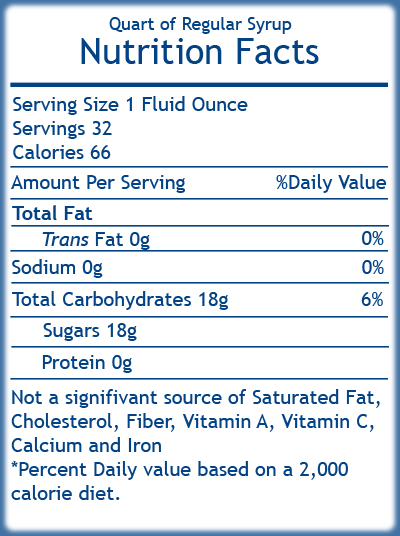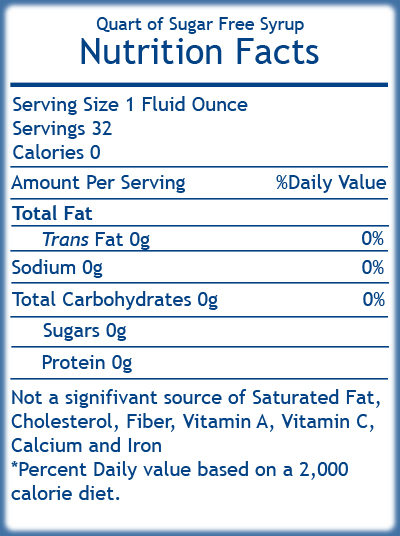 11. Here are the 25 most popular snow cone and shaved ice flavors:
Top 10 Snow Cone Flavors

Flavor

Description

Color

Red Cherry

Red Cherry

tastes like maraschino cherries.

Red

strawberry

Tastes like the strawberry fruit.

Red

Green Apple

Sweet and tart green apple taste

Green

Tiger's Blood

A delicious blend of fruit flavors.

Red
Blue Raspberry

Tastes like the blue raspberry fruit.

Blue
Banana

Banana tastes like a soft melt-in-your-mouth banana popsicle.

Yellow
Pina Colada

Tastes like a pina colada bar drink.

Clear
Blue Bubblegum

Blue Bubblegum

tastes and smells like real bubblegum.

Blue

Watermelon

Tastes like the watermelon fruit.

Red

Lemon Lime

Has sweet and tangy lemon lime taste.

Green
15 Flavors That Rotate On and Off The Top 10 List

Flavor

Description

Color

Bahama Mama

Bahama Mama Tastes like the fruity flavored Bahama mama bar drink.

Orange

Blueberry

Blueberry

tastes like a plump ripe blueberry fruit.

Blue

Coconut

Coconut

tastes like the tropical coconut.

Clear
Grape

Tastes like a purple grapes.

Purple
Ice Cream

Tastes like vanilla ice cream.

Yellow
Mango
T

astes like the mango fruit.

Orange
Passion Fruit

Tastes like the passion flower fruit.

Orange
Peach

Tastes like peach flavored candy.

Orange
Pineapple

Tastes like a sweet pineapple.

Yellow
Red Cotton Candy

Tastes like the red cotton candy you buy at the fair.

Red
Red Hawaiian

Has a tropical punch taste.

Red
Root Beer

Tastes like the root beer soda.

Brown

Strawberry Cheesecake

Has a cheesy strawberry taste.

Red
Tropical Medley

A unique and tasty blend of tropical fruits.

Red
Tutti Fruitti

A popular blend of fruit flavors

.
Red
Browse Products